Voice of Success
Mr. Lim Han Seng

University Malaysia Sabah

FUJITSU LIMITED
Q1. Please briefly introduce the reason you choose to participate in ACF 2016 and your experience during the event.
The first time I thought of working in Japan is when I travel to Japan in year 2015. The security satisfaction I felt during the trip was impressive. After that I begin searching online for job opportunities in Japan, then I come across ACF 2016. Since I was in the final year of my study, I knew it was my golden opportunity and gave it a shot without hesitation.

The fair was well organized and there were many students from universities across ASEAN. After some research and study on the Japanese companies presented in the fair, I decided to apply to FUJITSU because of the recent fast paced trend in technology industry. Most importantly, having chances to involve and work in technology development has always be my ideal career.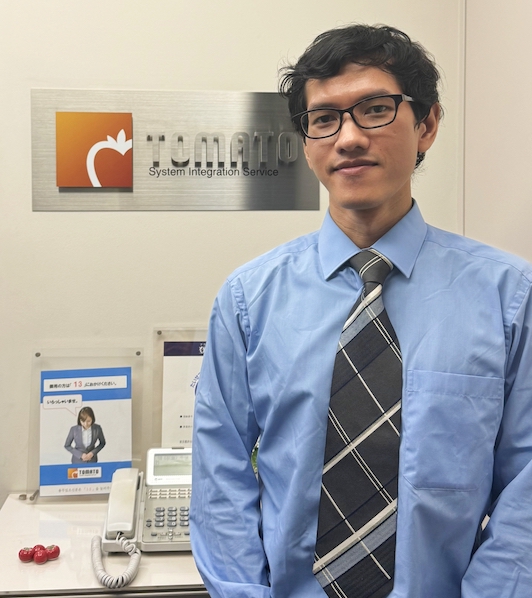 Q2. What was your image about Japan ? What about the Japanese companies?
My impression of Japan always are clean, safe, and various hobbyist's heaven. The creativity and imagination are beyond limitless in Japan.

As for Japanese companies, my impression before I have my internship or working experience with them were long working hours, language barrier, and professional. Thanks to the internship opportunity which proves the bad impression was wrong. Indeed they are professionals, and because of that, most of them speak English which allowed me to communicate with fellow co- workers and progress the work task.
Q3. Why did you decide to join the internship program offered by Fujitsu Japan?
In my opinion, internship program is a very good assessment platform especially for foreign students. The program allows employer to thoroughly evaluate respective candidates and explore potential talents.

On the other hand, the program also allows participants to determine themselves whether the corporate atmosphere suits them and the like of living in Japan.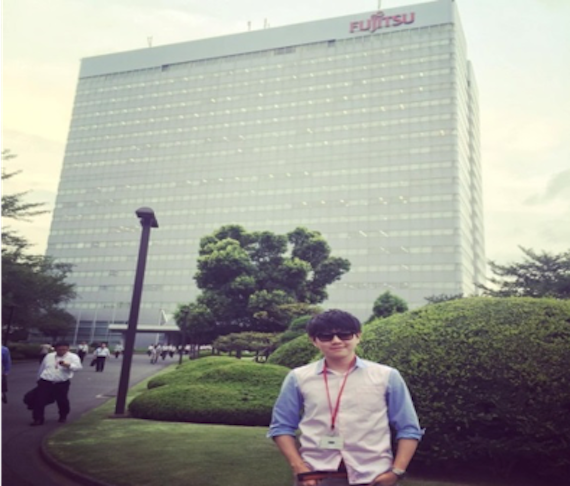 Q4. How was your internship in Fujitsu Japan?
My internship in Fujitsu Japan was an awesome and fruitful experience. Co-workers are friendly and easily approachable. After an introduction of department on my very first day of internship, my trainer and manager gave me a briefing on a problem to be solved in a month internship. We discussed several approaches and potential solutions to the problem and finally reach a consensus.

My internship goal is to design and develop an Internet of Things (IoT) system to monitor the comfort level and availability of all meeting rooms in the office building in order to improve the efficiency of utilization of the meeting rooms. Co-workers are kind and helpful to give advice and feedback on every progress of development.

Besides that, the interns were also given Japanese Language Training not only to teach us the language but also the culture on top of the language itself. The training was also a great session to make friends across ASEAN from the same program.

Moreover, exploring Japan during after work hour and weekends was always fun and interesting. The security atmosphere and clean environment made me relax and enjoy every moment of my stay in Japan.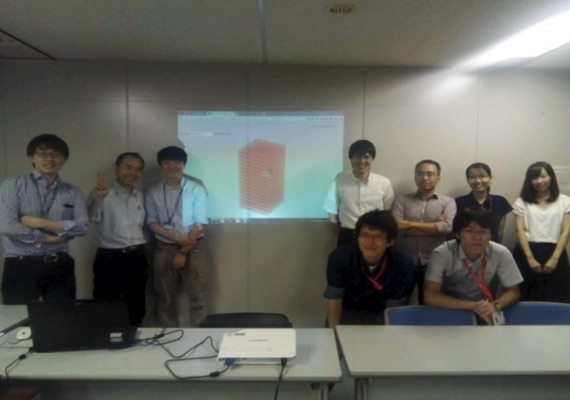 Q5. What are your plans for the future?
I will continue to broaden my views and knowledge in order to solve world's problems, and continue to sharpen and develop new skillsets in order to become a successful engineer.

Together with FUJITSU, shaping better tomorrow.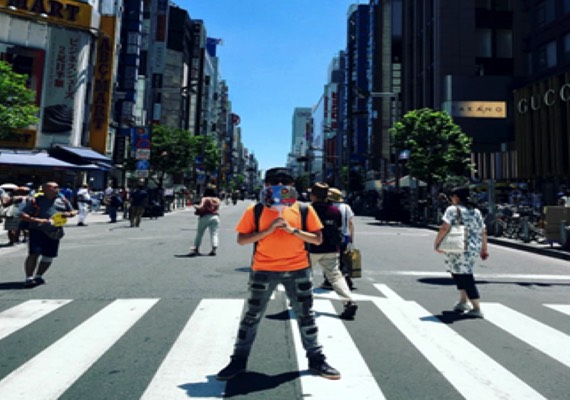 Q6. Message for the younger generations interested in working in Japan
Dare to dream big, eager to pursue!
Step out of comfort zone, make "magic" real!
You only live once, you gotta live once!