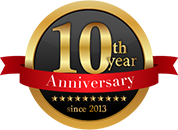 ACF10th
Special Contents
Idea Contest
(Virtual)
Object
Nowadays, there are many companies in Japan that aim to increase their competitiveness by welcoming human resources with diverse cultures, skills, and strengths from all over the world and having them play an active role. Therefore, we are looking for ideas that will help create an environment where diverse human resources can play an active role, from everyone who is studying at an ASEAN university and aiming to become a Japanese company.
Theme and conditions
Think about the system necessary for a company where employees with diverse cultures can play an active role

(1) When considering the system, the environment and situation are premised on the following.

① Company size: Around 7,000 employees
② Headquarters location: Japan
③ The company has multiple overseas branch offices such as sales, development, and manufacturing bases.
④ There are already employees who have various background, but some employees feel difficulties to work.
⑤ The company plans to actively welcome diverse human resources in the future.
⑥ The company faces challenges in communication and business cooperation between the head office and overseas branch offices.
⑦ The company wants to promote more interactiveness among employees
⑧ There is a problem in retaining employees, and the company wants them to work for a long time, but they will hop jobs to other companies after a few years

(2) Include in ideas the benefits that can be expected and the problems that can be solved by introducing the system.
Overview
1st stage : Submit application documents (format prepared)
2nd stage : Submit a presentation video (3min.)
*The format and the steps to submit will be notified to ACF invitees at a later date.

Deadline : 9th January (Sun.)
Result announcement : 17th January (Mon.)

Deadline : 24th January (Mon.)
Voting period : 27th January (Thu.) 〜 2nd February (Wed.)
Result announcement : 7th February (Mon.)

・At the 2nd stage, will be decided by voting after having the exhibiting companies and ACF applicants watch the presentation video of the first passers.
・Award Ceremony will be held online on DAY2
・Special gifts will be presented to the best performers at the ceremony.