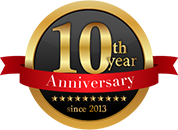 DAY1:Feb 12, 2022 Sat.
at Virtual Platform
DAY2:Feb 13, 2022 Sun.
at Virtual Platform

Opportunities Where Talents From All Over ASEAN
And Excellent Japanese Companies Meet Together!!
What's ACF?
"ASEAN CAREER FAIR with JAPAN 2022" will be held as a virtual fair to prevent the spread of coronavirus (COVID-19). The ACF Committee will continue to support future careers of young talent while protecting the health and safety of everyone who participates in ACF. Join "ASEAN CAREER FAIR with JAPAN Virtual" and meet excellent Japanese companies to grab bright career opportunities.
The 10th anniversary ACF2022 will be held for two days.
To commemorate the 10th anniversary of the event, the idea contest will also be held.
We hope you will join us for this special ACF.