Voice of Success
Ms. Michelle Ann Parlan

Ateneo de Manila University

Daikin Industries, Ltd.
Why did you decide to challenge the global internship opportunity in Daikin?
I have always believed that Japan, as one of the leading countries in technological advancements, is a great place to expand one's perspective and knowledge. I realized that the Daikin global internship entails learning how to translate these insights into tangible solutions. They conduct extensive research into how they can constantly improve air conditioners by reducing energy consumption and lowering Global Warming Potential. These are all in line with my belief that technology is not limited to mere gadgets and entertainment but rather, technology is a tool that can impact people's lives positively by developing and continually improving day to day technologies while keeping in mind the effects of such technological advancements to the environment and finding ways to minimize our carbon footprint.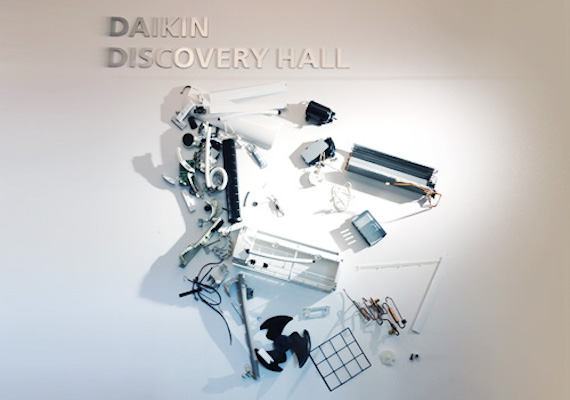 What was your role in the internship? Please share with us your experiences in your internship at Daikin in Japan.
For my internship, I worked under the Product Planning Group of the Global Operations Division. I researched the consumer base in the Philippines, its air conditioning consumer market, and its air conditioning industry, including Daikin and its competitors regarding market share, practices, and strategies. I realized that the Daikin brand of the Philippines was not widely known so I proposed new promotion, product, and sales channel strategies to expand sales and meet Daikin's Fusion 20 goals by presenting Daikin and the Philippine market through a Filipino's perspective.

We were given a tour of Daikin's FUHA showroom, the Technology Innovation Center, and the Kanoaka Factory. Towards the end of the internship, we were invited to the Bon Festival held at the Shiga Factory and witnessed the employees bring their own families which made it feel like we were all one big happy family during the celebration. I am currently observing the local Daikin branch in my country before moving to Osaka before April 2018 to prepare for my official employment as part of the Sales Planning and Marketing for Asia Group in Daikin Industries, Ltd.
What was your image of a Japanese company? Did your have some change in the image about Daikin before and after the internship?
It's no secret that the Japanese are perfectionists with a strong attention to detail, so my image of a Japanese company before was something that had a very serious atmosphere. I was pleasantly surprised that while the Daikin employees were all efficient and focused on their work, they were also very warm and welcoming. The employees all worked together to help each other out and got along well with each other. They were also very kind and supportive to me. Even after my internship has ended, I kept in touch with some of them and I look forward to learning from, working with, and seeing them again.

Daikin believes in People-Centered Management which means they want to help their employees reach their full potential and stay enthusiastic and be more productive about their work because in doing so, their employees from all departments will then succeed in developing Daikin. They also practice finding strength in diversity through building harmonious personal relations and showing fairness in opportunity and reward.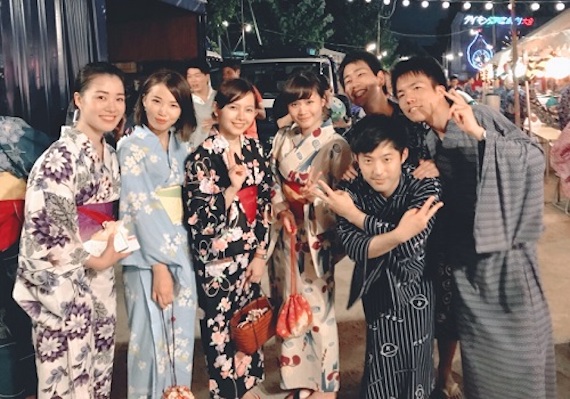 What do you want to perform as an global employee of Daikin in the future?
As a future global employee of Daikin, I hope to continue improving my Nihongo, learn more about the industry, and experience working with the different Daikin employees all around the world. I would like to contribute to Daikin and see the positive change in society through the work that I do as I take on more responsibility by thinking and acting globally because technology is ever-changing and innovation is only capable of thriving in an environment that continually seeks improvements. Eventually, I hope to be in charge of a team so that I can help them reach their potential and guide them through their young careers, while I still continuously learn and hone my own skills to help for Daikin and the betterment of society.
Message to younger generations interested in Daikin group.
There is a Japanese saying: fall seven times, stand up eight. Knowledge and skill are not things that you are born with but things that you can cultivate. By going out of your comfort zone and taking the opportunity to explore Daikin, you will enhance your passion for learning and push your limits.

The people in Daikin and Japan in general are very helpful. Take the chance to intern at Daikin to experience learning from amazing and supportive professionals, grow into a better person, and hopefully get the chance to work for Daikin—a company that not only prioritizes sustainable efforts to save the environment and help society, but also cares about the growth of its employees.