Voice of Success
Do Thi Ha Phuong (Phyllis)

Curtin Singapore

Daikin Airconditioning (Singapore) Pte Ltd
Have you participated in any career fair? If you have, can you quote some? Have you heard of ACF (Asean Career Fair)?
I previously participated in 2 career fairs; both were held by my university. Although they were not of a large scale, but for me they were good experiences. At that point, I believed that if I could participate in bigger career fairs, my experience would be even better.
I have heard about ACF since 2014, when I was fresh graduate and stuck with a lot of questions about my career life such as - What should I do? Should I develop my career in local or foreign company, or domestic or foreign country? Then I found out ACF through internet which took place in Singapore in 2014.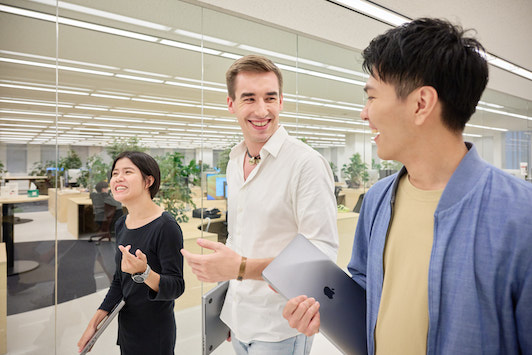 Why have you applied to a Japanese company? Before joining DSP, what was your image of a Japanese company?
Japanese companies have always been known for their good products and the efficient working styles in different sectors and countries. I have always been curious and hope to understand better on how they can create success and effectiveness, and how they can apply to their working culture in different countries. I believe that if I can join into Japanese working environment, I will have more opportunities to develop my skill sets. That is why I decided to join a Japanese MNC.

Before I joined DSP, I used to think that there are both positive and negative aspects in Japanese working place. Positive being they have good management and working processes, people in Japanese companies possess commendable skill sets and good at specialized techniques. Companies policies are also well adhered to. But on the other hand, I was concerned about Japanese companies expecting workaholic employees, with high work pressure. With that, it got me to thinking if they care about things around, including their colleagues, or do they work like a robot and as a young person like me, it is scary thing.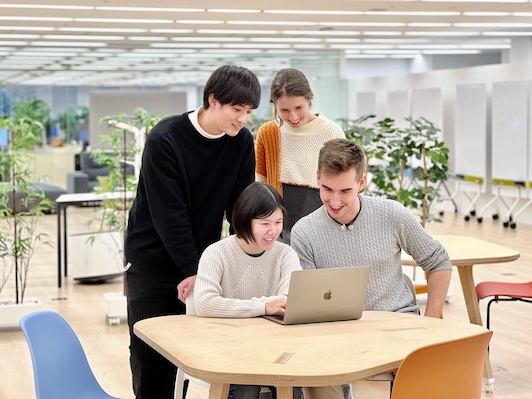 Please share with us your Daikin experience(s).
My work experience with Daikin Singapore so far has been truly rewarding. Since I started at Daikin, my previous negativity about Japanese companies has been changed. At DSP, we work with the spirit of supporting each other; we care about our colleagues, we share and support each other to bring on the best results in our work. Thanks to support from colleagues and managers, I have learned and increased my work experience a lot. The people working in Daikin are not just colleagues, they are my friends and even my teachers.

The periodical product training conducted in-house helps keep DSP staff abreast on industry's updates and product-specific knowledge. The frequency that such training takes place reinforces our knowledge, helping us toward the creation of even better products. We work not only to achieve the quantity but also to bring the best products in the market. That encourages our creativity to bring new and innovative products, and always leading with competitive edge.

On top of work, different kind of contests or team building sessions are also organized to reinforce the solidarity. At DSP, I feel every part of the company have played a very important role, each functioning as part of the company; we support each other and work together to build a stronger company day by day. That makes me feel relieved of pressures that comes from work, as there are other interesting things, it leads to us working in a more enjoyable and more enthusiastic environment. I wake up every morning and not feeling tired to go to work, instead is an exciting feeling because I know today I will learn many new things and the joys which is coming from people at Daikin.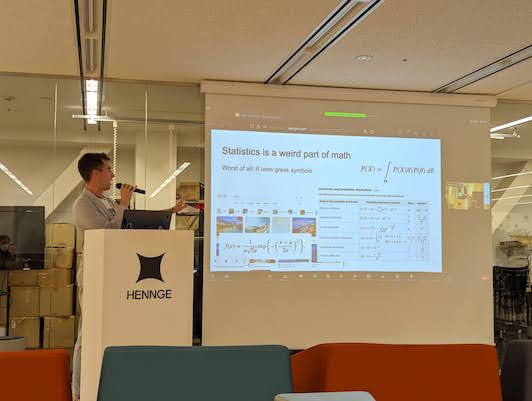 What are your plans for the future?
I want to improve my knowledge both on technical side and business side, because I want to be able to become a better sales engineer.
Message for younger generation working for Japanese companies.
Do not just stay in your comfort zone. Opportunities do not come to you. Step outside to find them, take more risks, in order to learn and to grow.

Please understand that with young people, increasing working experience is always the most important thing. Do not ever say you do not like the job or jobs do not suitable with you if you have not experienced and understood it. To be able to develop your career. You should try new things, to be able to understand yourself and find the right one for you. Everything you have learned is the value to your life.

Keep trying and keep practising, at the end of the day you will be better, if not today, it will be tomorrow.