Deloitte Consulting Southeast Asia

Deloitte brings world-class capabilities and deep local expertise to help clients succeed wherever they operate
Who we are
Deloitte provides audit, consulting, financial advisory, risk management, tax and related services to public and private clients spanning multiple industries. With a globally connected network of member firms in more than 150 countries and territories, Deloitte brings world-class capabilities and high-quality service to clients, delivering the insights they need to address their most complex business challenges.

About Deloitte Southeast Asia
Deloitte practices operating in Brunei,Cambodia, Guam, Indonesia, Lao PDR,Malaysia, Myanmar, Philippines, Singapore,Thailand and Vietnam have joined together to form Deloitte Southeast Asia.

Comprising over 290 partners and 7,400 professionals in 25 office locations, this collaboration enables our professionals to use their combined size, scale and expertise to offer greater breadth and depth of service to our clients across the region. We are one Deloitte for the Southeast Asia marketplace, and clients reap the benefit of our combined pool of expertise and specialist skills.
Our Consulting practice -Deloitte helps our clients innovate, transform and lead.
As the world's largest professional services organisation, Deloitte helps clients solve their most complex problems, from strategy to implementation. We are differentiated by our capabilities to execute the advice we provide to help clients in the markets where they operate today and where they want to be in the future.
Delivering this kind of value requires the integration of a broad range of talent and skills across our service areas –Strategy & Operations, Human Capital and Technology, to ensure we meet the unique needs of our clients. Our in-depth knowledge, proven methodologies and commitment to quality enable us to continually meet our clients' needs, making direct improvements to their business performance and generating value for their shareholders. In addition, we serve a wide range of industries including:
•Consumer & Industrial Products
•Energy & Resources
•Financial Services
•Life Sciences and Health Care
•Public Sector
•Technology, Media & Telecommunications

Deloitte Consulting is one of the fastest growing Consulting practices globally and through our work with some of the region's major corporations and government agencies, we have achieved outstanding growth and success even during volatile times.
Japanese Client Services -Develop your global consulting career in our diverse and dynamic team
Recognizing the strong momentum of investment by Japanese companies' in ASEAN, our Consulting groups in Southeast Asia and Japan launched a collaboration in 2012 to provide a wide range of business consulting services for over 100 Japanese clients across the region, including some of the biggest manufacturing companies in the world.


Message from the leader -Yasuaki Shigematsu, Consulting Executive Director, Lead of Japanese Client Services Deloitte Southeast Asia

"In response to the expansion of Japanese businesses in Southeast Asia, there have been numerous collaboration initiatives between Deloitte Southeast Asia and Japan since 2012. Now there are over 100 consultants of diverse nationalities across the ASEAN region focusing on Japanese clients. We also have a joint training program for new consultants, and through the engagements with multinationals and ASEAN companies, we are able to build their capabilities and experience. I strongly believe that Deloitte provides our people with meaningful experiences, and a unique career path."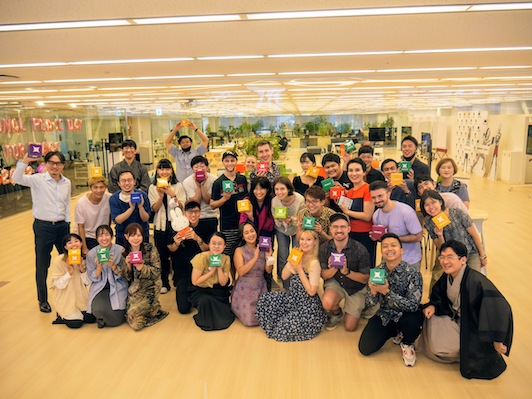 Japanese Client Services -Interview with the team
Senior Consultant, based in Singapore

Q: What kind of projects have you worked on and what were your roles in them?
A:I worked on Network analytics strategy, developing a framework and digital solution to determine strategic locations for expanding companies' geographical network.

Q: What is your impression of the Southeast Asia-Japan collaboration?
A:"The diverse cultures of the team members grooms one's ability to communicate more effectively with people from other backgrounds and trains us to have an international mindset.

Q: What experiences in Southeast Asia-Japan collaboration will help your future career?
A:I was given great responsibilities from the start, which pushed me to step out of my comfort zone and accelerated my learning.


Consultant, based in Thailand

Q: Which experiences with the team will help your future career?
A: I have gained from working in the SEA-Japan collaboration team including knowledge of each industry, project management skills, business consulting know-how, systematic problem solving skills, personal connections and much more.


Analyst,based in Indonesia

Q: What is your impression of Southeast Asia-Japan collaboration?
A: My initial concern was that it would be difficult to interact with some of the Japanese clients, however I realize that my Japanese team members are always there to support me, and in turn they would rely on me in terms of interaction with the local clients.